Known for its friendly people and heavenly tropical islands, Fiji Is a country in the South Pacific Ocean, with the collection of more than 330 islands of which is about 110 are permanently inhabited and more than 500 islets, amounting to a total land area of about 18,300 square kilometres.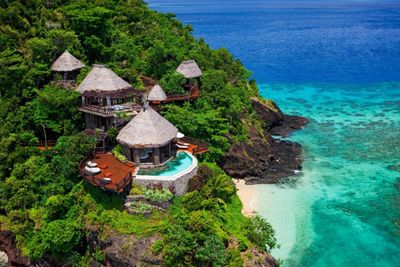 The country is graced with rugged landscapes, palm lined beaches, coral reefs with crystal clear lagoons and endowed with forest, minerals, and fish resources, Fiji is said to be one of the most developed of the Pacific island economies. Their natural resources include timber, fish, gold, copper, offshore oil, and hydropower.
Suva is the capital city of Fiji, located in one of the most populated island known as Viti Levu , is also beautified with British Colonial Architecture a sight to behold. It's also the site of Fiji's primary airport, which is close to Nadi on the western side of the island. Viti Levu's interior is dominated by mountains, including Mt. Tomanivi, an extinct volcano.
POPULATION
Fiji has a population of about 898,123 people as of October 4th, 2020. This is according to the worldometer elaboration data. While UN data reads 896,445 people as at mid-year and it is recorded 0.01% of the world population. It is recorded that 87% of fiji's population lives on the two major island: Viti Levu and Vanua Levu.
CLIMATE
The climate in Fiji is tropical marine and warm year round with minimal extremes. The cool season starts from May to October, while the warm season starts from November to April. Temperatures in the cool season average 22 °C (72 °F). Rainfall is variable, with the warm season experiencing heavier rainfall, especially inland. For the larger islands, rainfall is heavier on the southeast portions of the islands than on the northwest portions, with consequences for agriculture in those areas. Winds are moderate, though cyclones occur about once annually.
LANGUAGE
Fiji has three official languages; English, Fijian (iTaukei) and Fiji Hindi. Fijian is an Austronesian language of the Malayo-Polynesian family spoken in Fiji. It has 350,000 first-language speakers, which is less than half the population of Fiji, but another 200,000 speak it as a second language.
RELIGION
According to the 2007 census, 64.4% of the population at the time was Christian, while 27.9% was Hindu, 6.3% Muslim, 0.8% non-religious, 0.3% Sikh, and the remaining 0.3% belonged to other religions.
CULTURE
Fiji is a tapestry of native Fijian, Indian, European, Chinese, and other nationalities. Fijian culture  evolved with the introduction of Indian, Chinese and European culture, and various cultures from the Pacific neighbors of Fiji; in particular the Tongan and Rotuman cultures. The culture of Fiji, including language, has created a unique communal and national identity.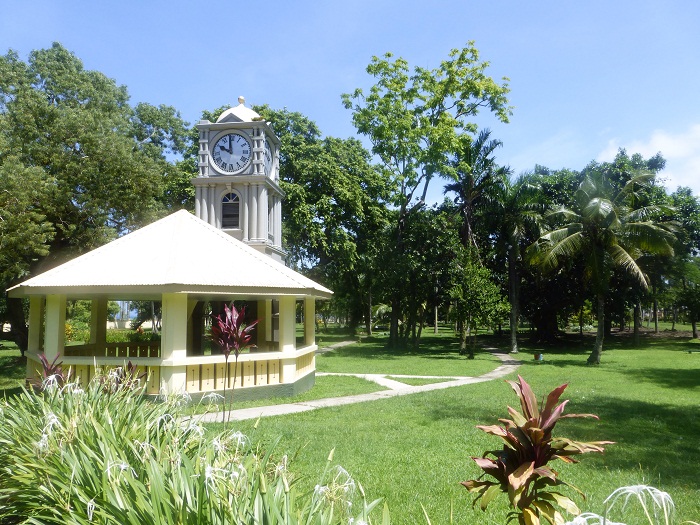 TOURISM
Fiji has a significant amount of tourism sites with the popular regions like Nadi, the Coral Coast, Denarau Island, and Mamanuca Islands. Also has a significant number of soft coral reefs, and scuba diving is a common tourist activity.
Fiji's main tourist's attraction sites are the white sandy beaches and aesthetically pleasing islands with all-year-round tropical weather. In general, Fiji is a mid-range priced holiday/vacation destination with most of the accommodations in this range. It also has a variety of world class five-star resorts and hotels. More budget resorts are being opened in remote areas, which will provide more tourism opportunities. Fiji's Laucala Island Resort is one of the fifteen world's most beautiful island hotels.
Fiji has several popular tourism destinations. The Botanical Gardens of Thursten in Suva, Sigatoka Sand Dunes, and Colo-I-Suva Forest Park are three options on the mainland (Viti Levu). A major attraction on the outer islands is scuba diving. Fiji has also served as a location for various Hollywood movies starting from the Mr Robinson Crusoe in 1932 to the Blue Lagoon (1980) starring Brooke Shields and Return to the Blue Lagoon (1991) with Milla Jovovich. Other popular movies shot in Fiji include Cast Away (2000) and Anacondas: The Hunt for the Blood Orchid (2004) and many more.